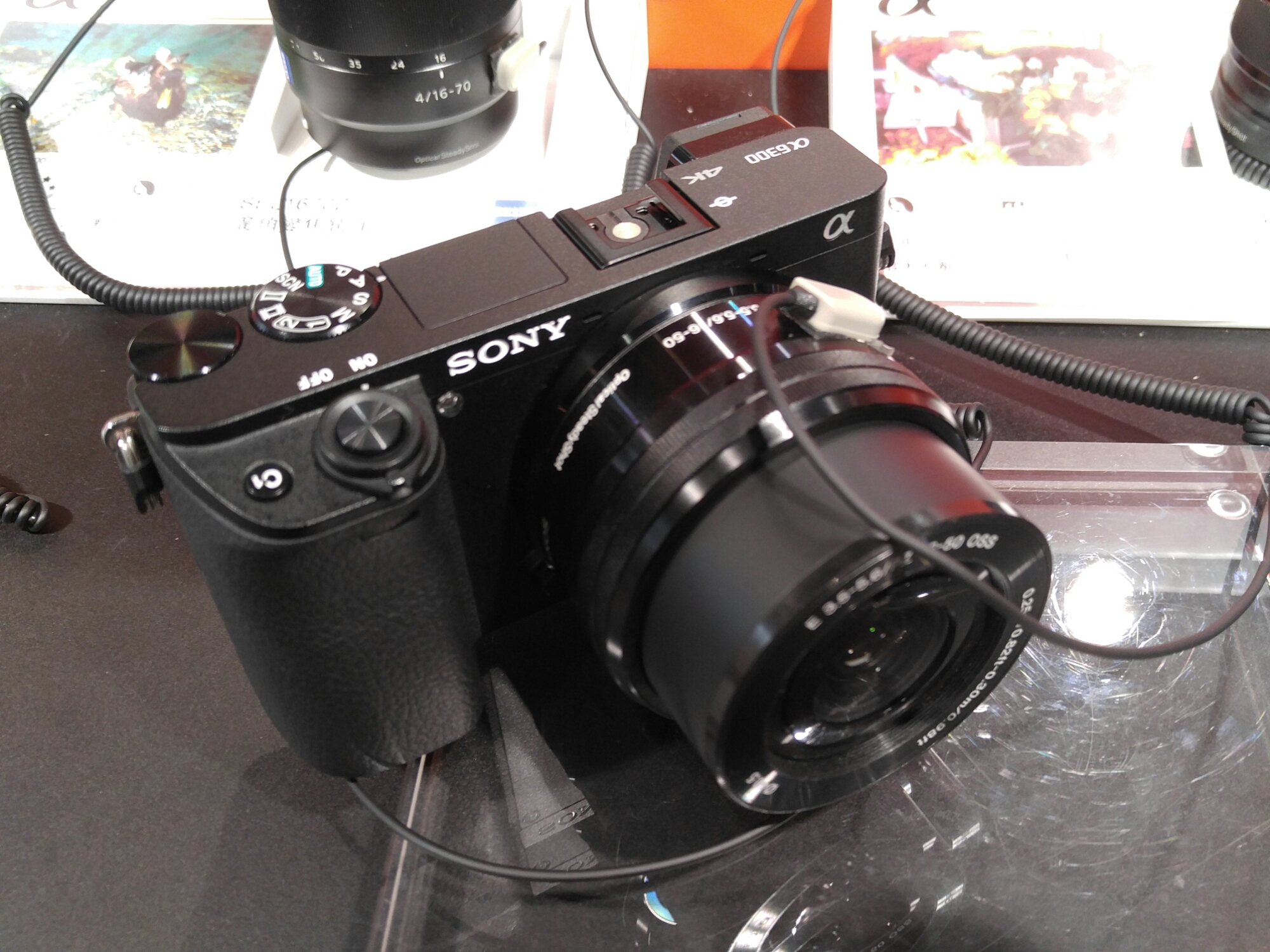 The Sony a6300 has arrived in Hong Kong. Compared to the superseded a6000 it is identical in looks, but feels more premium now as it is now clothed in an alloy shell. Compared to the older a6000 it certainly feels more robust.
The a6000 was a great little camera and I expect this one will not disappoint either.
My short play with it gave me a good impression that the AF system is quite accurate. I did a quick pan of the room at 12fps and then examining the last photo,  the centred subject was in focus.
The EVF worked very nicely. To be honest I think the EVF is the mirrorless camera's secret weapon. I notice very little lag between photos now and unlike the traditional dslr the EVF picture is wysiwyg. In a darkened room for example. a DSLR can not really tell you if the exposure is right through the viewfinder. You would need to go search for the photo and view it on the LCD to confirm that it is the exposure you were aiming for.
Another welcomed feature for many will be the addition of 4K video recording.
Unfortunately the a6300 does not have the 5 axis stabilisation feature that the a7 series has. It has been a very useful feature to have with both photo and video taking on the a7 cameras.
For HKD 8K you get a teeny wee bit of change with your new a6300 and 16-50mm Power Zoom kit lens.  Less 1K for body only.
Equally exciting is the release of the new G-master series lenses. I was hoping to get a glimpse of these lenses, but they have not arrived yet. Will follow up on the lenses soon.